Franchise opportunities in Texas come with a wide array of options. Ideally, you will want to pursue a business venture in an industry that you are passionate about with people that inspire you. You also want your business to be successful and hope to choose the industry and franchisor that will produce the best results. There are growing concerns about the economic climate and how that will impact starting a business right now. This article discusses the current climate and how Texas serves as a good or bad environment for starting a franchise. Additionally, the industries that are the strongest in Texas in the present moment are listed. This article also discusses the advantages and disadvantages of franchising. A array of your current options for franchising will be provided as well.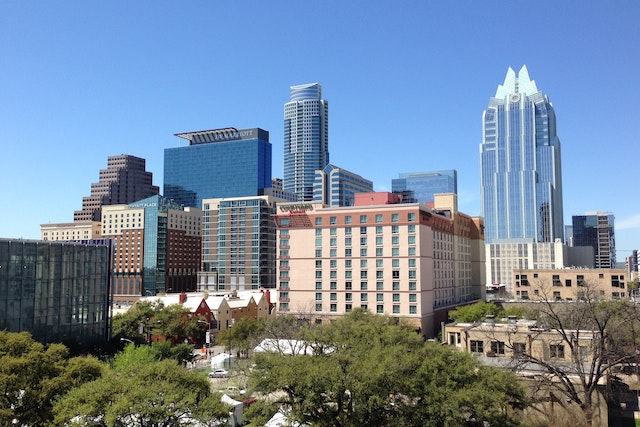 One might wonder, why choose Texas as the site to start a business? First of all, Texas is the 9th largest economy on earth. If it were a country, it's size would surpass Australia, Russia, Spain, and Mexico.
Several factors contribute to Texas's success in the marketplace. It's investment in workforce education, with over 125 technical programs and 300 trade schools, promotes the development of a strong workforce.
Texas also has a strong reputation for being business friendly. Over 100 of the 1000 largest companies are centralized in Texas. There are also over 3 million small businesses in Texas.
Furthermore, the natural resources found in Texas promotes prosperity throughout all industries. 25% of natural gas and 40% oil in the country come from Texas. Texas is also the number one state for wind energy and number two for solar energy.
There is a strong culture of entrepreneurship in Texas with the 4th highest number of emerging entrepreneurs. In fact, 410 out of 100,000 adults are starting their own business.
In addition to all these contributing factors, low tax rates support businesses and give them more freedom. The cost of doing business 10% below national average in Texas.
Current Economic Challenges for Franchise Opportunities in Texas
Texas has felt the impact of the economic climate after the start of the COVID-19 crisis. It has witnessed a rise in unemployment. Respectively, businesses are reluctant to raise wages. The result has been a slow down in the economy.
Regardless, experts predict that job growth will exceed 4%. Many hope that the slow down will curtail inflation. Many of the 'recession proof' industries include:
Groceries
Healthcare
Children's Goods
Financial advisors
Because customers don't want to neglect these important aspects of their lives, these businesses tend to survive recessions and economic downturns.
Advantages of Franchising
A number of studies show that franchises have a success rate of 90% versus 15% for non-franchise locations. Franchise opportunities in Texas have an incredible success rate. What contributes to this phenomenal success rate?
Business assistance
Creating a business from the ground up is challenging and not for everyone. Consider all the aspects that have to be developed without guidance. The marketing plan, Human Resources procedures, new hiring training, quality control, data tracking, Customer service, fleet management, safety management, inventory control, book keeping and the list pretty much never ends. It's a lot to handle. Not to mention all the problem solving and back tracking that's needed when one goes too far down the wrong path due to a lack of industry knowledge and clear direction.
Does this laundry list of business components sound like something you'd like to develop from scratch? If not, franchising could give you a head start. You don't have to reinvent the wheel. Discovering a successful business model and copying and pasting their processes sets you up for success, so you can hit the ground running.
Reputation/building trust with customers
Riding on the back of an existing brand can make the conversion process smoother when acquiring new customers. Customers instinctively trust proven brands.
Even if the brand isn't particularly popular in that area, mentioning the fact that it's a franchise automatically adds trust. The solid processes and procedures that were successful in producing great results for customers elsewhere will most likely produce the same results in this location.
At Kontota, franchisees benefit from all the corporate 5 star reviews that will show on their local website. That way, customers automatically start to trust the brand even if they're unfamiliar with the name in that local area.
Disadvantages of Franchise Opportunities in Texas
Some choose not to franchise because they are afraid of having restrictions and a lack of freedom. They can't personalize their business in ways they would like. Brand colors, for example, can't be changed between franchise locations just because the franchisee feels like displaying a new color as part of their business.
Although these procedures can sometimes seem limiting, they exist to ensure the franchisees success and ultimate freedom. When the business is successful, the owner has more financial freedom on a personal level and can grow their business as well. The methods of a franchisor have been tried and tested. They are in place for the purpose of helping that business succeed.
Franchise Opportunities in Texas
Here are some franchise opportunities in Texas (many of them are relatively low investment). When searching for franchises, consider the support they offer, the character of the leadership team, and the financials in item 19.
Franchise Help– you can complete a quiz and they will create a personalized list of franchise opportunities in Texas that fit your needs
Loop Net– this site shows an easy to read breakdown of investment costs with helpful visuals.
Franchise Direct– this site shows a wide array of business opportunities in a diversity of industries.
During your search, consider mobile pet grooming as a business endeavor if you love pets and if you are looking for a low investment. Kontota® is a mobile pet grooming franchise opportunity catering to a high demand consumer base concerned about their pets' safety and wellbeing. This home-based business model offers relatively low start-up costs with the potential to scale, owning multiple territories and grooming vans. Kontota is driven by technology in a rapidly expanding industry with repeat customers and recurring revenue.
Why us? Unlike our competitors, our unique methods of hiring and training rapidly to scale does not compromise safety and quality standards.
Works Cited
"Texas Economic Strength: Texas Economy Growth: TXEDC." Texas EDC, 20 Sept. 2022, https://businessintexas.com/why-texas/economic-strength/.
Brown, Trent. "Lackluster Employment Numbers Signal Economic Slowdown for Texas, Dallas Fed Says." The Texas Tribune, 29 Sept. 2022, https://www.texastribune.org/2022/09/29/texas-economy-slowing-dallas-fed/amp/.
"Texas." Forbes, Forbes Magazine, https://www.forbes.com/places/tx/?sh=65e7ca25fbad.