Doggies Dominate
Mobile grooming franchises have been growing in demand because of its increasing profitability and consumer demand. The growing interest is due to the humanization of pets and customers' desire for convenience. Furthermore, franchising within the industry grows every day because people looking into mobile grooming franchises don't know how to set their business up for success.
Did you know—dogs led the market with 40.9% of the global pet care market in 2019 (Fior Market Research LLP).
21% of pet parents made more purchases during the Covid-19 crisis rather than before it (PetfoodIndustry).
Over 67% of households in the US have at least one pet (APPA)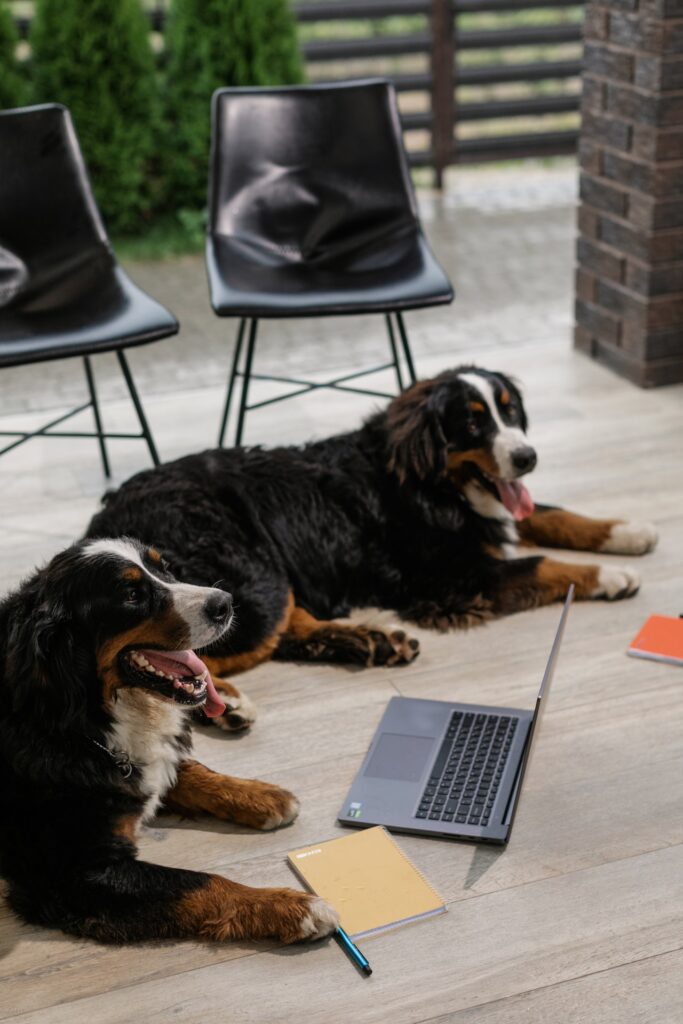 The humanization of pets has led to an increase in spending, as customers consider pets their family and care for them as such. How many times have you heard someone refer to their pets as their "kids"? Recently, statistics have shown an increase in single person households and unmarried or childless households. Additionally, there is a massive aging population and empty nesters relying on pets for companionship. Over 50% of kitty and doggy parents gift their fur baby a Christmas gift or treat (SPINS). Many of them also celebrate their pet's birthday!

Pet Grooming Industry
Between 2020-2026, the already booming US pet grooming industry will most likely expand by 5%, hitting 3 billion dollars by 2026. Those factors contributing to the success of the grooming industry are as follows:
Innovation in Pet Technology—Kontota® embraces innovation, especially when it comes to technology.
Growing Interest in Non-toxic and Eco-friendly Merchandise—we select the safest products that are most desired by pet parents.
Thriving Mobile Pet Services—just like us.
Overall, about 5% of adults in the United States subscribe to high-end pet care, including healthcare, organic sustenance, and routine premium training and grooming. Heightened sensitivity to pets' feelings, wellbeing, and safety has contributed to the rising demand of products and accessories, not to mention grooming services. Skyrocketing infections, allergies, bacterial issues, and skin issues has made regular grooming services more crucial than ever and increased the urgency and demand seen from customers (GlobeNewswire).
Mobile Grooming Franchises Industry
The mobile grooming industry has grown remarkably within the past few years, which is why mobile grooming franchises have become more popular. With the onset of the COVID-19 crisis, many customers expect businesses to deliver services and products directly to them at home. However, the rise in home and delivery services results not only from the pandemic. Customers want convenience and they're willing to pay a premium price for it. 
Mobile grooming is desirable because of its convenience for the customer and increased comfort for the pet. Mobile grooming vans contain freshwater, air conditioning unit, grooming table, tub, water heater so the water is warm. All of this equipment makes it possible for the mobile grooming van to serve as a mobile salon space, and the groomer can produce a quality results that the brick and mortar salon would enable.
More Comfort 
Brick and mortar salons typically have a check in space, salon space, and space where the dogs stay in cages waiting their turn for grooming.  Send there are multiple groomers and many dogs, it can be a very overstimulating area for a dog to the end. It's stressful to listen to the barking of the other dogs. Dogs instinctually do not like cages because they lose control of their environment and they can't explore. They not able to move freely and it's stressful.  It only adds to their stress level to have to listen to other dogs that are equally as upset.
At Kontota, we have experienced Groomers that have reported their first hand experiences that working in a salon is much more stressful for them and impacts the dogs and their emotional states.
More Convenience 
Many brick and mortar salons would keep the dog all day long. The customer would have to put the dog into the car. Some dogs are very large and hardly fit in the car and others get carsick or they simply don't want to ride in the car. It's also a trip that the customer needs to make needlessly. On the other hand, mobile grooming is convenient and saves the trip. 
Mobile pet grooming is also a faster process. Most dogs wait in salons for many hours, most of which the dog is sitting in a cage waiting their grooming time. With mobile grooming, the process is easy and quick. There is no waiting period for the dog when it comes to mobile grooming. Also, the customer does not have to account for an entire day of dealing with pet grooming. It's a few hours or less from the convenience of their home.
More Personalized Care
Groomers in salon typically room around 10 dogs a day. On the other hand, mobile groomers groom more like five or six dog day. Therefore, their attention on each dog is even more focused and personalized. They spend a lot more time with each customer, meaning that they can focus even more energy on satisfying  that customer and being sensitive to that dogs' needs.
Overall, the industry of mobile pet friendly is taking off because customers care even more than ever about their pets experience. They are very sensitive to their pets and see them as a kid. In addition, they do want their pets be 100% comfortable with their grooming experience.   Also, it is a bonus that mobile Grooming is much more convenient for the customer themselves. Customers do not want to have to bother with drop off and pick up hassles, and coordinating their day around taking your dog into a salon.
Kontota Mobile Grooming Franchise Opportunity
WHAT WE OFFER
Mobile grooming is a technology-driven business, enabling pets to be groomed in fully equipped grooming vans directly outside the customers' home. Lowering stress with a quieter, calmer environment establishes safety for pets. Moreover, it also increases comfort and well-being, not to undergo travel to a salon and caging while waiting their turn to be groomed.
RELATIVELY LOW INVESTMENT
Home-based, mobile businesses such as Kontota® require a relatively lower initial investment than many other franchises without missing out on a huge opportunity to scale. Many of those interested in starting their own business might not be ready to commit to an overwhelming investment. Starting with a relatively lower investment gives new business owners a head start.
FAST ONBOARDING
Without any real-estate needed, the waiting period for opening is reduced. The training period is 189 hours and individuals can be ready to service customers once they have completed their training and gotten their van and supplies. Getting started quickly is important to many business owners who are excited to start servicing customers.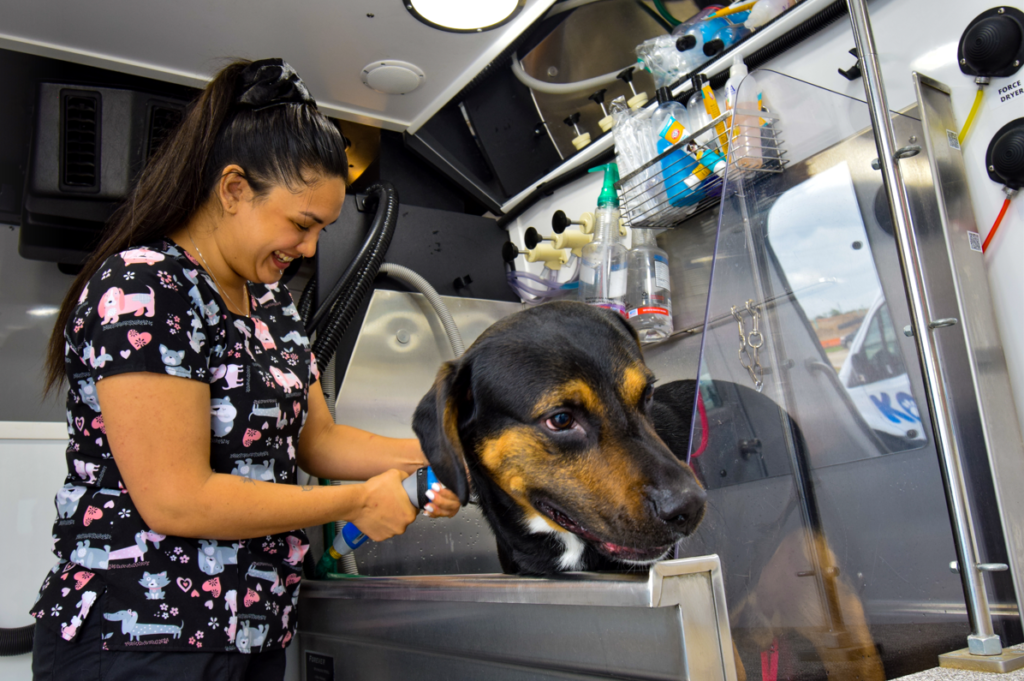 Works Cited
"Pet Industry Market Size, Trends & Ownership Statistics." Pet Industry Market Size, Trends & Ownership Statistics, American Pet Products Association, 25 Mar. 2022, https://www.americanpetproducts.org/press_industrytrends.asp.
 Fior Market Research LLP. "Global Pet Care Market Is Expected to Reach USD 358.62 Billion by 2027 : Fior Markets." GlobeNewswire News Room, Fior Market Research LLP, 28 Sept. 2020, https://www.globenewswire.com/news-release/2020/09/28/2099985/0/en/Global-Pet-Care-Market-Is-Expected-to-Reach-USD-358-62-billion-by-2027-Fior-Markets.html#:~:text=Newark%2C%20NJ%2C%20Sept.,the%20forecast%20period%202020%2D2027.
 Image Karen WildKaren Wild is a full-time U.K. dog trainer and behaviour consultant based in Peterborough with 17 years in the field. "Pets in the City." Pets in the City | GlobalPETS, https://globalpetindustry.com/article/pets-city.
 Spins Pet Trends 2020 – F.HUBSPOTUSERCONTENT20.NET.
https://f.hubspotusercontent20.net/hubfs/6448973/2020%20Pet%20Report/SPINS%20Pet%20Trends%20Report_082620_final.pdf.
 Phillips-Donaldson, Debbie. "Trends Guiding Pet Food through 2020 and Beyond." PetfoodIndustrycom RSS, PetfoodIndustry.com, 21 July 2020, https://www.petfoodindustry.com/blogs/7-adventures-in-pet-food/post/9391-trends-guiding-pet-food-through-2020-and-beyond.
 ReportLinker. "The U.S. Pet Grooming Services Market by Revenue Is Expected to Grow at a CAGR of Approx. 5% during the Period 2020–2026." GlobeNewswire News Room, ReportLinker, 5 May 2021, https://www.globenewswire.com/news-release/2021/05/05/2223217/0/en/The-U-S-pet-grooming-services-market-by-revenue-is-expected-to-grow-at-a-CAGR-of-approx-5-during-the-period-2020-2026.html.
 Stephanie Oum Follow @stephoum on Twitter, Jennifer Kates Follow @jenkatesdc on Twitter. "Economic Impact of Covid-19 on PEPFAR Countries." KFF, 4 Feb. 2022, https://www.kff.org/global-health-policy/issue-brief/economic-impact-of-covid-19-on-pepfar-countries/#:~:text=The%20toll%20the%20COVID%2D19,downturn%20since%20the%20Great%20Depression.