Motivators for Starting a Business
What motivates people to look into starting a business? Most of the time, people want to start their own business because they want financial freedom. They do not want employer to decide whether or not and how they make a living. They desire a higher level of autonomy. They want to reap all of the benefit from their hard work rather than working so hard for somebody else.
Also, many people start their own business because they are very passionate about product or service they provide. They want to maximize their creativity and autonomy when it comes to working within their passion and serving their community.
Many people also start their own business because they want to have supplemental income. Some businesses compliment a primary job and can be flexible. Some businesses are more like a hobby or can be set up to be passive income depending on the nature of the business.
Many businesses contribute enormous value to their community. Being a community hero is exciting to people. It's inspiring to think about how much impact businesses really can have on society. Like any educational or governmental institution, businesses create value for their community and can have a somewhat charitable impact. The fair exchange of value (money for products and services) puts both parties in a better position than they were before the exchange. Giving customers options and creating value for a fair price makes your community a better place. It also creates jobs and an opportunity for employees to feed their families. This activity can make you a hero with a larger function of which you can be deeply proud.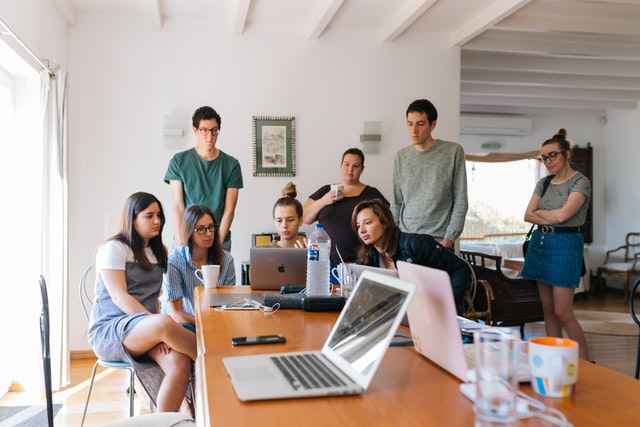 Concerns
Some of the drawbacks or risk for having your own business can depend on the type of business you're in. Some business opportunities don't require a whole lot of investment and therefore pose lower risk. With a lower investment there is less to lose if things fall apart, and, therefore, less anxiety associated with that endeavor.
Another concern is time management. Certain businesses demand a lot of time investment that some people don't have. Time required depends on the size of the business and the functions that are necessary to get the business to take off. Before starting a business, it's important to consider how much time is needed and how much time they're willing to invest.
Fulfilling Your Life's Purpose Through Starting a Business
Finding a business that you're deeply passionate about can infuse your life with a strong sense of purpose. Since we spend much of our time working, we want it to be meaningful. Discovering your passion is a process that won't happen overnight.
Reflecting on the moments that have lit a fire inside of you can drive you towards the definition of meaningful work according to your terms. When have you felt a sense of satisfaction and pride? What results do you want to produce for others? When you see your family smiling and giving thanks at dinner, does that light you up? What products and services contribute to those moments between family members?
At Kontota, what drives us are those moments when the dog hops out of the van all happy, clean and comfortable. Then, the customer smiles and thanks us. Those moments happen over and over in different homes with different families. When we see tails wagging and customers celebrating, we know we're winning and our work is meaningful. Having a business can give people that rewarding feeling that they're meaningfully contributing to others' lives.
How do you know you're ready?
You have found an industry/concept you're passionate about
You have found the kinds of people you want to be present with (customers, team members)
Your concept involves activities you enjoy
You have the knowledge and skills needed or a plan to acquire them
Your family is supportive
You have an exit strategy
You fully understand the risks associated with your business
You have the capital needed or means of acquiring it
You're willing to adapt and find creative solutions as you go
Are You a Self-Starter?
Only you can decide if business ownership is for you. When it comes down to it, it can be a lot of work and it isn't an easy path. If you don't like creating structure for yourself and are not a self-starter, business ownership would probably not make you happy. When you work for someone else, they provide structure for time off and clear instructions. If you are intrinsically motivated to keep yourself on track, you might succeed as a business owner. Franchising can provide a clear direction and sense of security, but also give individuals the agency and financial independence that business ownership offers.
If you are interested in starting a homebased, mobile business, consider Kontota. Mobile pet grooming is a recession resistant opportunity for people who love animals and have a commitment to safety. Learn more about franchising with Kontota.